The Covid-19 pandemic began last year in a city in central China, but has since grown to affect nearly every country on earth. The virus has put world leaders in hospital while exposing inequality. It has asked major questions of governments and encroached on the daily lives of billions. And it shows no signs of ending any time soon.
As the number of deaths passes one million, we take a look at some of the landmarks along the way.
9 January 2020 – First reported death
January was a big month for news – it saw the US assassinate an important Iranian general, rampant wildfires in Australia and the death of basketball great Kobe Bryant in a helicopter crash.
We didn't know it at the time, but the biggest story emerged from China, which the BBC first reported as a cluster of cases of a "mysterious viral pneumonia" in the city of Wuhan.
On 11 January, China reported its first confirmed death from the virus – a 61-year-old male resident of the city.
Chinese scientists identified the illness as a type of coronavirus, which cause different diseases from the common cold to more severe ones like Sars (severe acute respiratory syndrome).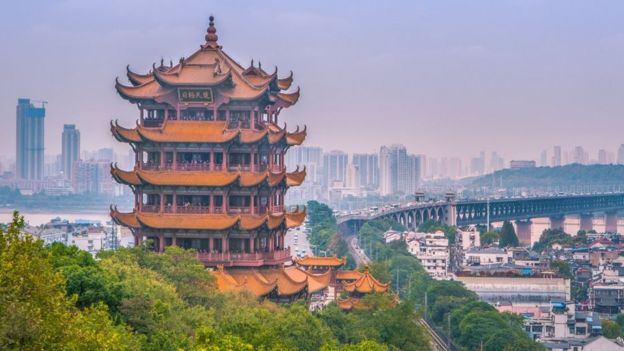 There were early signs of the kind of response that would later be commonplace around the world – the outbreak prompted Singapore and Hong Kong to bring in screening processes for travellers from Wuhan.
There were also fears the virus could spread rapidly as hundreds of millions of people in China prepared to travel around the country for Chinese New Year.
But it was still unclear how the illness was transmitted, with health officials saying no cases of human-to-human transmission had been confirmed.
At that point, the World Health Organization (WHO) said it was aware of the outbreak, it was in contact with the Chinese government and it was closely monitoring the event.
28 January 2020 – 100 deaths
By the end of the month, the toll had passed 100, with infections rising fast. It spread beyond Wuhan, both into other parts of China and to at least 16 countries around the world.
Some nations began to send planes to Wuhan to evacuate citizens. Meanwhile, the US urged its nationals to "reconsider travel" to China.