Season greetings to you at your end. How's the weather now? Lagos isn't cold but dry. We know it is now a difficult time in the English Premier league. December is always choked with fixtures. Arsenal went away to Everton this week, will be playing with Manchester City in the Carabao cup in the midweek and face Chelsea in the weekend. Too tight!
I will start the Match week 14 recap from Arsenal visit to Goodison park. The Toffees ensured manager Carlo Ancelotti celebrated the first anniversary of his appointment by moving into fourth place in the table, while increasing Arteta's woes.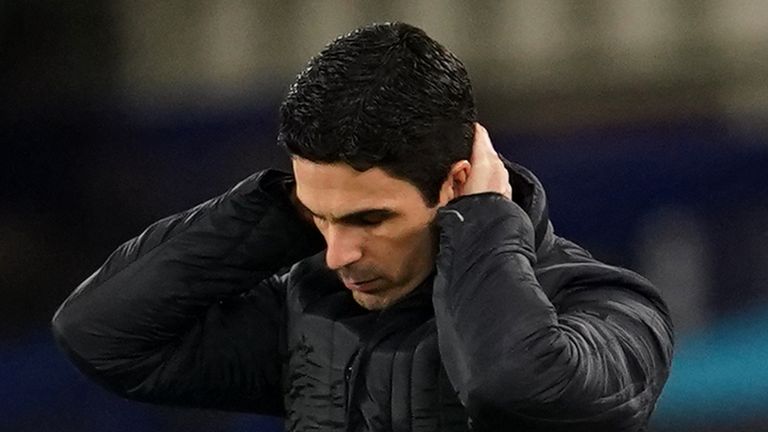 Arsenal manager Mikel Arteta said: "We need to generate more to win football matches,. When it comes to small details, the other team wants it more. The boys are absolutely still fighting.
"The way the boys reacted in the dressing room tells me they have the belief. When you lose lots of games for different reasons it hurts a lot.
"We have to be better, it wasn't about Everton it was about us." Hopefully, he will still have the time to progress and be better. I thought Arteta to be a very assertive coach and hope he can turn this around soon.
Pep Guardiola's Manchester City cruise back to winning ways with a hard-fought victory over in-form Southampton at St Mary's and reducing the gap to the top four to three point.
Liverpool ascertained they are top of the table leaders as Roberto Firmino and Mohamed Salah both scored twice. The Reds hit seven past Crystal Palace at Selhurst Park to go four points clear at the top of the Premier League table.
Firmino, Salah, Takumi Minamino, Sadio Mane and Jordan Henderson were all on the scorers in the game that overwhelmed Roy Hodgson's side.
In a battle of strength and stamina between Leicester and Spurs. The Fox established themselves as champions Liverpool's closest rival thanks to a Jamie Vardy's penalty and a Toby Alderweireld own goal.
Now Leicester sit four points behind the league leaders, the dazzling Tottenham side that looks very promising early on were unseated from top spot after defeat by Liverpool on Wednesday – and now find themselves sixth after Sunday. They are now six points adrift of the league leaders.
And off at Manchester, Manchester United climbed to third in the table with a remarkable 6:2 victory over old rivals Leeds at Old Trafford. The Red Devils had a very great outing Scott McTominay became the first player to score twice inside the first three minutes of a Premier League game. The victory lifts Ole Gunnar Solskjaer's side above fourth-placed Everton on goal difference, while Leeds remain seven points above the relegation zone in 14th.
And the best piece for the last, after Back-to-back defeats had seen the Blues slip down the table, Chelsea made the ideal start on Monday as Thiago Silva powered home a header in the 10th minute. And Tammy Abraham scoring twice after the hour. Frank Lampard's side ended their recent mini-slump by beating West Ham United 3 nil at Stamford Bridge. The scoreline somewhat flattered Chelsea with West Ham having been the better side for large periods of the second half, but the visitors were bitter for a lack of a cutting edge as they finished the game without a shot on target. Victory means Chelsea have 25 points – one behind fourth-placed Everton – while West Ham remain 10th on 21 points.
That is going to be all on this week's review. I wont be back till after the Christmas and boxing day game, I hope you have a great and wonderful holiday. Don't forget to stay safe and prevent covid in all means.
Have fun.
You may wish to read match 12 review